What is a MediWallet Credit Account?
"Unexpected does not have to mean unplanned for."
MediWallet Accounts are designed to help you pay for medical and veterinary expenses in affordable instalments over 3 or 18 months (first 3 months interest free). A MediWallet Account is a revolving credit facility which you can use when you need it. 3 month option too short but 18 months is too long for you? No worries, there is no penalty for settling early so you determine your own term.

MediWallet Accounts run separately from Medical Aid, Hospital Plans, Medical and Veterinary Insurance, and Gap Cover. The difference is MediWallet Accounts allow you to pay for medical and veterinary expenses when you use them, instead of paying every month whether you need those services or not.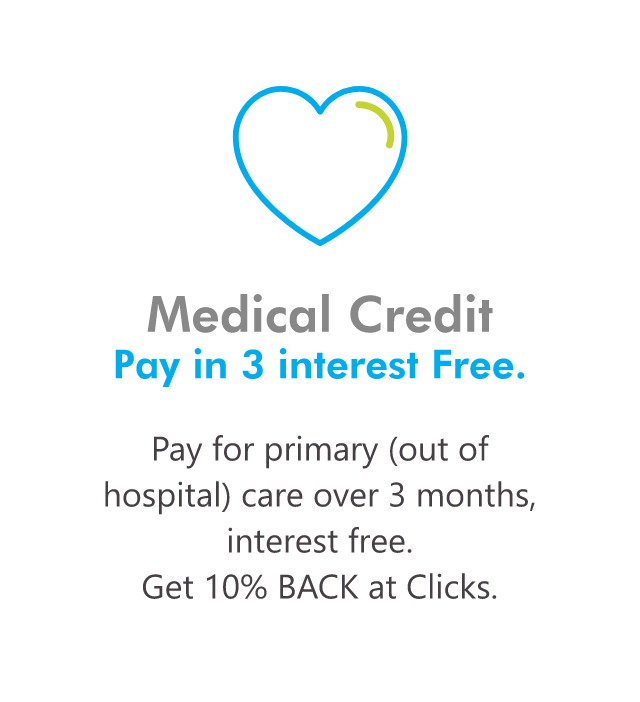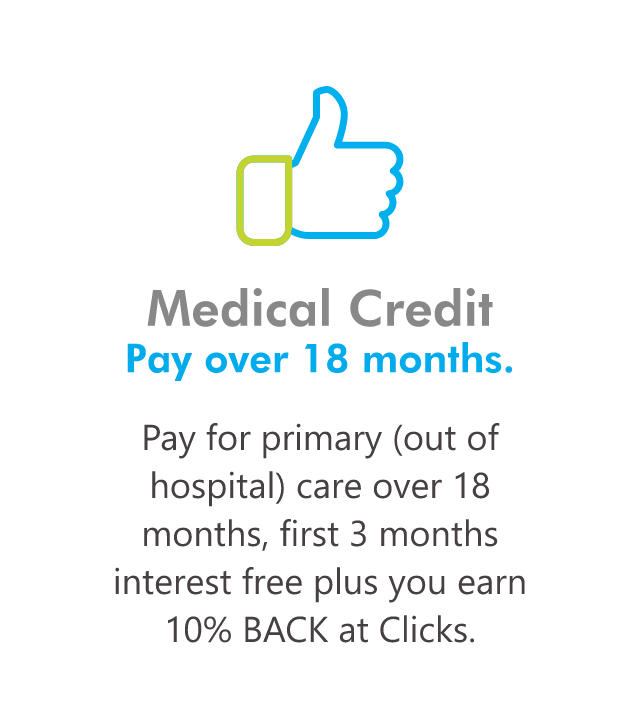 10 Reasons why a MediWallet Account is for you
1. You can cover primary medical and veterinary expenses that are unexpected and beyond your budget;
2. Pre-approval within 30 seconds;
3. Access of up to R40 000 in credit (based on affordability);
4. Choose your suitable repayment term: 3 months or up to 18 months.
5. 3 month option is interest free;
6. You get 10% BACK on all purchases at Clicks in reward points to use towards future spend;
7. There is no penalty for settling early;
8. You can use it at your discretion to cover any out of hospital medical expenses, doctor's visits or medication;
9. There is no claims process involved, MediWallet pays the medical or veterinary practitioner directly;
10. MediWallet aims to be 2% cheaper than credit card interest rates [indicative pricing subject to interest rate changes].
Instalment Calculator
We'll tell you what your monthly estimated instalments are going to be.

Got a question?
Read through our Frequently Asked Questions - you might just find what you are looking for.
Find out more
Do I qualify
Find out if you pre-qualify within 30 seconds via SMS.
Requirements:
Between the ages of 18 and 65.
Earn a minimum of R5000/month.
Be a responsible credit user.